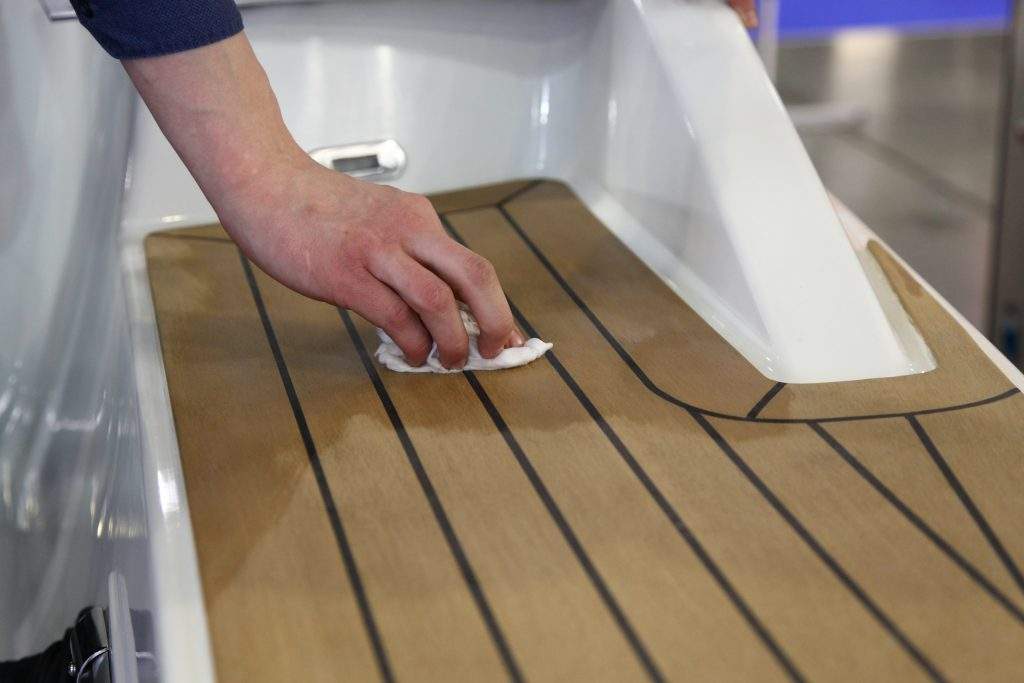 Boat Flooring in Chattanooga, TN:
Boat Flooring Repair, Installation & More
Team Marine can serve all your boat flooring repair needs! Our team of expertly skilled technicians are trained in boat fiberglass floor repair and boat deck repair. Chattanooga has constantly referred to our repair shop as the go-to place for boat flooring. You'll receive quality craftsmanship that looks straight off the manufacturer's line. You'll be enjoying your refinished deck for this upcoming Chattanooga summer. Call or schedule an appointment today, and let us protect, repair, and enhance your boat flooring.
Premiere Boat Flooring Repair in Chattanooga
Our Chattanooga technicians can handle everything from a simple cosmetic repair to a full scale renovation. We'll give you an assessment of the required work and generate a boat flooring repair plan that fits your individual needs. Team Marine wants to provide every customer with a quality experience that extends the lifespan of your boat. We're the trusted name among Chattanooga boat owners and are always pursuing an opportunity for our community.
Chattanooga's Finest Fiberglass Floor Repair
Boat fiberglass floor repair requires a lot of grit and patience. We specialize in this delicate process and always leave our customers satisfied with the results. Team Marine only employs the best mechanics in the industry, with each member verified in the manufacturer's specifications. It's why we're Chattanooga's best choice for these types of repairs. When you book an appointment with our team, we lay out all the details of your repair, keeping you in the process loop.
Extensive Boat Deck Repair Service in Chattanooga
At Team Marine, our boat deck repair service covers all sorts of repairs. We analyze the structural damage and put together a game plan. Based on the material and extent of damage, we can get your boat deck finished at a great value. The Chattanooga conditions can cause wear and tear on your deck over time. You need a friendly face familiar with the Chattanooga elements and who can set your boat up for long term success.
---