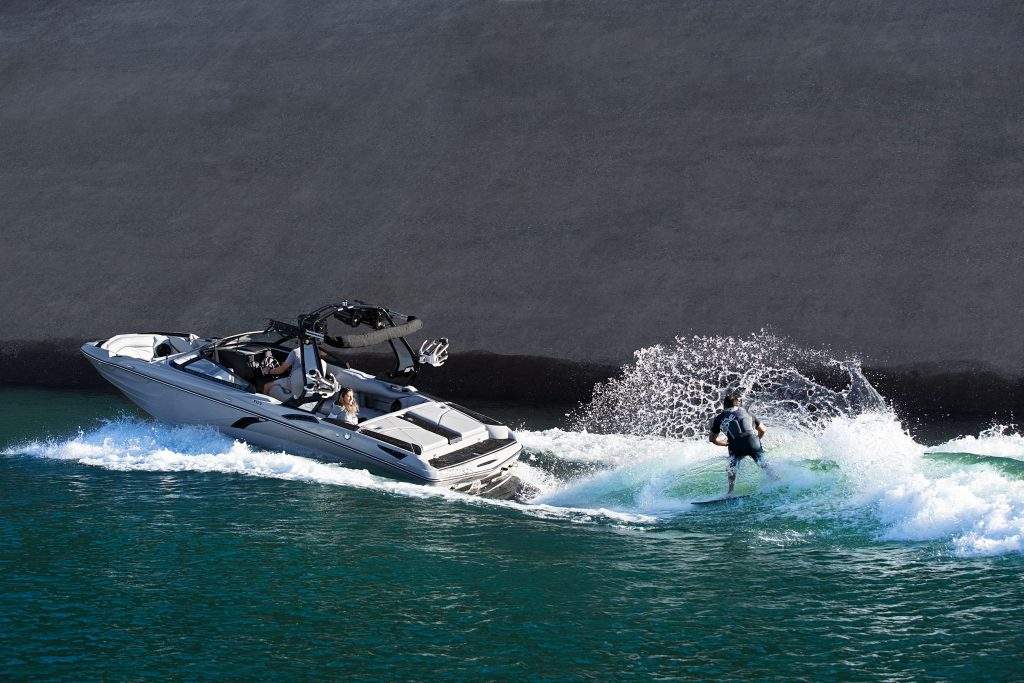 Centurion Wakesurf Boat Dealer in Chattanooga, TN:
Centurion Wakesurf Boats for Sale
Before buying a wakesurf boat for sale in Chattanooga, it's essential to know what elements make a quality wakesurf. The truth is Centurion wakesurf boats have all you need for the sport. High Internal ballast is a must have because otherwise, you'll be waiting for large wakes and waves that never come. With our inventory of the newest Centurion wakesurf boats in Chattanooga, we're confident you'll find something that fits your budget and your lifestyle.
It's Time to Put Your Happiness First
When it comes time to purchase a new wakesurf boat for sale in Chattanooga, it's understandable to have certain expectations. The truth is, with our Centurion wakesurf boats for sale, the reality will exceed those expectations. With the latest models available, you're sure to be the center of attention out on the Chattanooga waters. Think about your most stressful day. Now think about how all those worries can quickly dimmish behind the wheel of one of our available wakesurf boats for sale. Say yes to your happiness and treat yourself to a lasting investment today at our Chattanooga dealership.
Watercraft That Don't Cost an Arm & Leg
Quality doesn't have to mean financial sacrifice. At Team Marine, our Centurion boat dealers are here to help you find the perfect watercraft. Unlike other boating companies in Chattanooga, we understand the struggle of balancing your wants and needs with your financial budget. However, now you can breathe easy knowing our Centurion boat dealers are doing everything we can to save you money in the boat buying process. Trust our team in Chattanooga to bring you the deal of a lifetime.
---