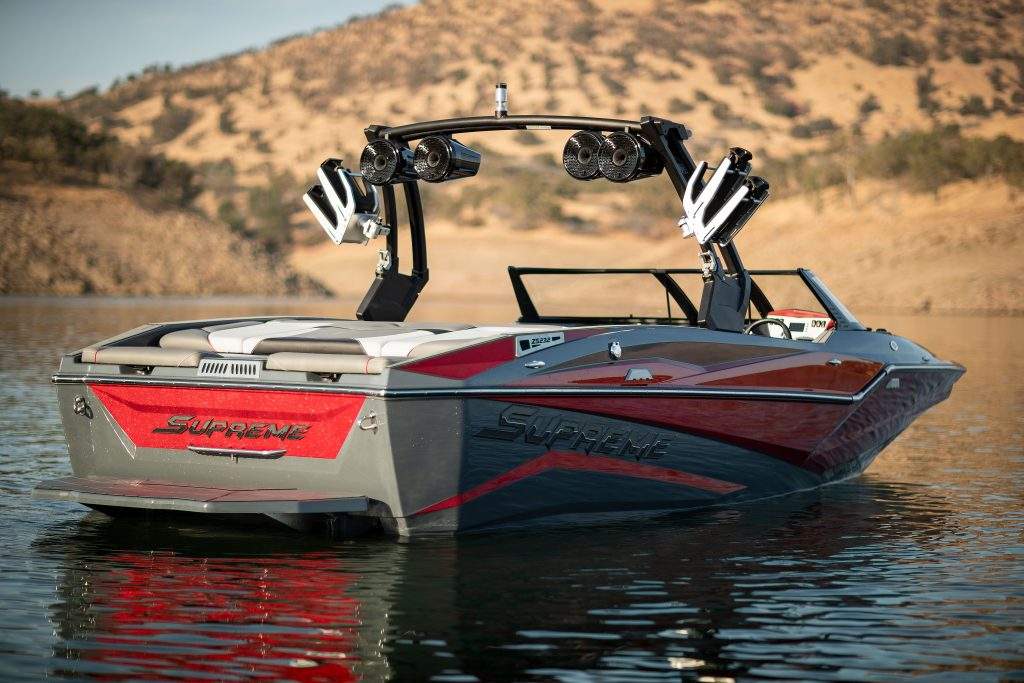 Supreme Wakeboard Boat Dealer in Chattanooga, TN:
Supreme Wakeboard Boats for Sale
Over the years, Supreme Wakeboard boats have not only satisfied Chattanooga customers but have changed their lives. Those new to boating have reaped the benefits this watersport has brought them, and they vow never to go back. Wakeboarding is known to decrease anxiety, depression and improve your overall health. If you're looking to spend some quality time with the family out in nature or hoping to hit the Chattanooga waves and clear your head, our fleet of Supreme wakeboarding boats for sale at Team Marine is perfect.
Turn Heads With a New Supreme Wakeboard Boat
Supreme is not just a name, it's a lifestyle, and you're sure to see it in every detail in our fleet of new wakeboard boats for sale. As a Supreme boat dealer in Chattanooga, we've seen our fair share of skeptical boaters unsure if our inventory is the right place to choose from. However, we can tell you that our clientele comes back happier than ever. With our honest attitude right from the start, they know exactly what they're getting into and the work a new boat entails. Choose our Supreme boat dealers in Chattanooga for a direct and memorable boat buying experience.
Hesitant to Purchase a Used Wakeboard Boat for Sale?
Buying preowned seems to come with a negative connotation. However, our Supreme boat dealers are here to put an end to all those misleading facts. The truth is Team Marine in Chattanooga doesn't just quickly put out used boats without completing a thorough evaluation. Our number one priority is our Chattanooga customers, and we ensure they're getting the most for their money. We analyze every boat part and confirm the condition is not only good but great. We do all we can to ensure that you won't be disappointed when you take your new preowned watercraft out on the Chattanooga waters.
---