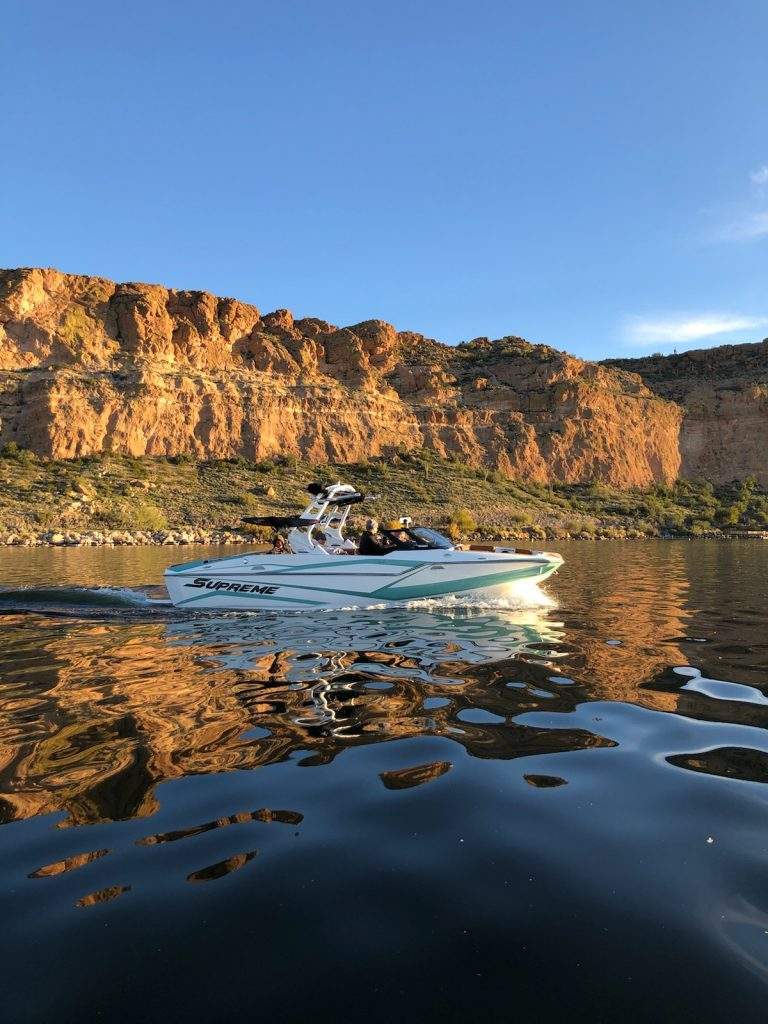 Supreme Wakesurf Boat Dealer in Chattanooga, TN:
Supreme Wakesurf Boats for Sale
Team Marine is unlike any other boating company in Chattanooga. We focus on our customer's buying experience rather than making a quick sale. We're not only looking for a current customer; instead, we're hoping to create a lasting bond with our clients. Our Supreme boat dealers in Chattanooga work hard to become a trusted partner in the boating community. Therefore, we tackle every interaction with complete honesty and transparency, especially when it comes to our fleet of wakesurf boats for sale.
Know What You Want & Go After It
Purchasing a new wakesurf boat for sale at any Chattanooga dealership is a huge deal that shouldn't be taken lightly. That's why our Supreme boat dealers encourage you to do your own research and know what you don't want on your new watercraft. We explain that our Chattanooga fleet of wakesurf boats for sale has lots of internal ballast so that you can easily create the perfect waves. For an experience like no other, trust our inventory of Supreme wakesurf boats.
A Trusting Dealership You Can Count On in Chattanooga
Purchasing a preowned Supreme wakesurf boat doesn't have to be as daunting as it seems. The truth is that not every Chattanooga boat dealership can be trusted when it comes to buying used. However, for years our team of expert Supreme boat dealers has proven time and time again that we're an authorized dealer among the Chattanooga community. We work hard to bring you the best deal possible without sacrificing quality and performance.
---