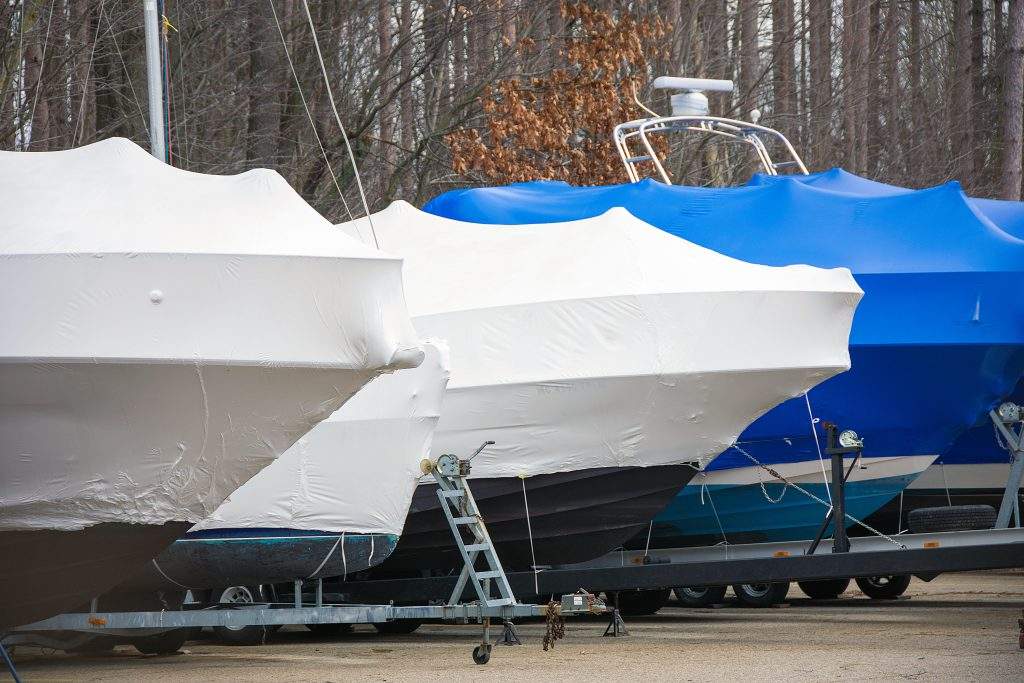 Boat Shrink Wrap in Chattanooga, TN:
Boat Shrink Wrapping Services
Team Marine offers boat shrink wrapping services to make winter storage for your boat simple and safe. Boat shrink wraps protect your investment against the Chattanooga winters. Shrink wrapping your boat gives your boat a shield against rodents and moisture, which will make summarizing your boat quick. You'll be able to weather the winter and set your sights on sunny days on a Chattanoogan lake. See the benefits of this amazing product at our boat shop.
The Step by Step of Shrink Wrapping Your Chattanooga Boat
After you take your boat in Chattanooga out of the water for the winter, The shrink wrapping process takes place in a ventilated room. Our team will drain any remaining fuel out of the lines and cover all fuel vents with the wrap. Next, Team Marine will establish fabric supports to dress your boat shrink wrap. Then we apply the shrink wrap and tuck it under the supporting bands. In the end, your Chattanooga boat is sealed and protected for the entire season.
The Major Benefits of Boat Shrink Wrap in Chattanooga
The main benefit of Team Marine's boat shrink wrapping service is the protection from damage. Consider the shrink wrap as a cover for the boat and equipment, locking out moisture during the harsh Chattanooga weather conditions. Boat shrink wrap will also guarantee defense against rodents, insects, bird droppings, and dust. It's the best alternative to tarping your boat because shrink wrap creates a glove-like cover that won't move during Chattanooga's off-season.
---