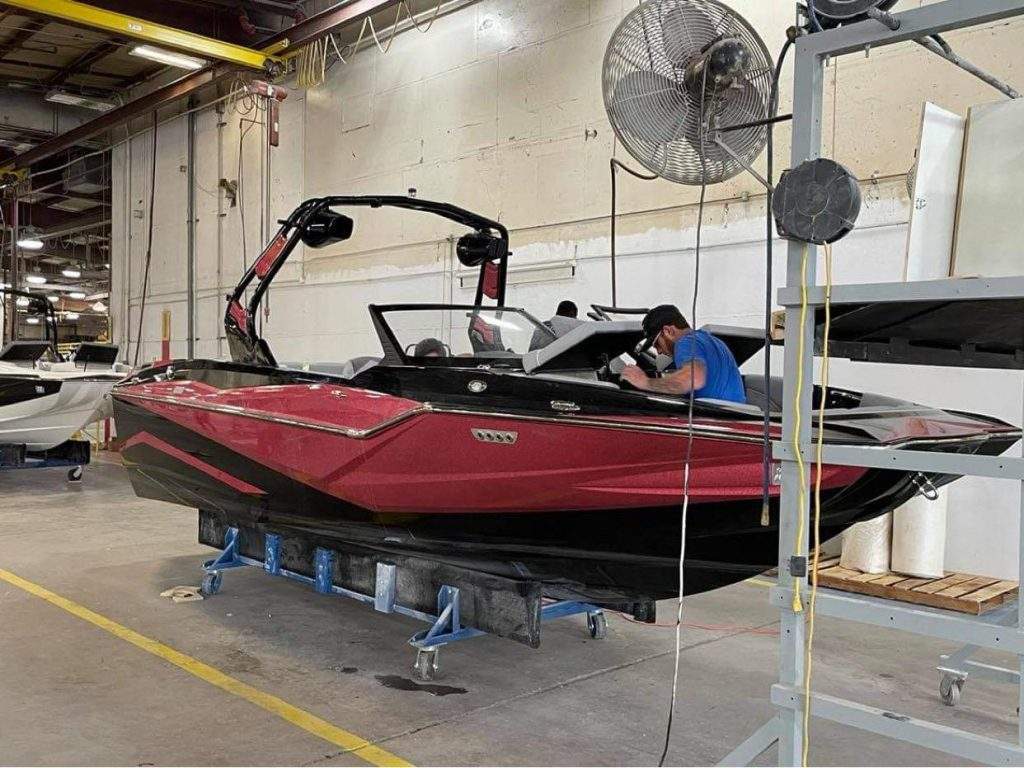 Supreme Boat Service in Chattanooga, TN:
Supreme Wakeboard Boat Repair, Engine Maintenance Services & More
At Team Marine, we have trained boat mechanics who offer superior service. Each mechanic is thoroughly trained on Supreme boat services, giving you manufacturer quality service. We want to give your Supreme boat the peak performance it deserves with an approach that has garnered a locally approved reputation in Chattanooga. Our service guarantees a boat repair mechanic that is certified in brand specifications. In the end, you can rest assured with our boat maintenance service and can focus more on the fun you'll be having on one of the many Chattanooga lakes.
Look No Further for Supreme Boat Service in Chattanooga
Supreme boats have been a mainstay in the Chattanooga area. Their maneuverability and comfort make them the ideal boat for the conditions. Team Marine is ready to handle your Supreme boat's maintenance. We have a full team of professionals who are verified on Supreme boats inside and out. What you receive is our promise to fully inspect your boat's internal systems and exterior surface. We leave no stone unturned in our Chattanooga boat repairs.
We Have Your Boat Repair Covered
Choose Team Marine in Chattanooga for preventative boat repair, and avoid any breakdown out on the water. We also specialize in repairing existing issues in the engine, deck, or exterior. Give your investment the treatment it needs to extend its lifespan and to handle the harsh Chattanooga elements. Our team of brand-certified mechanics handles all boat maintenance chores, such as changing the oil, lubricating the fittings, and painting the hull bottom.
Scheduling Your Boat Maintenance in Chattanooga
Giving your boat regular maintenance keeps it looking clean and great and keeps your boat on the Chattanoogan waterways for many years to come. Team Marine has a dedicated staff of mechanics to handle any type of boat make and model. A good boat maintenance schedule is key in reliability, and it ensures that your boat is in tip top shape. It'll end up paying dividends in the long run. Choose our Chattanooga boat repair shop, and get the best of the best.
---